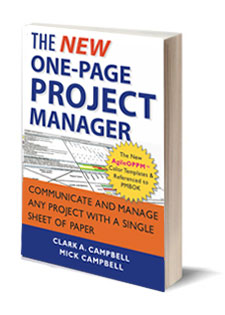 With The New OPPM™, this uncommonly practical guide, currently saving time and effort in thousands of organizations worldwide, has itself been simplified, then refined and extended to include the innovative AgileOPPM™.
This new edition introduces new material and updates including:
OPPM™ templates in color.
Introduction of the ground-breaking AgileOPPM™
References throughout the book to the affiliated sections in the Project Management Body of Knowledge (PMBOK)
Overview of MyOPPM™ online template builder, and much more.
This new book will help you master the one-page approach to both Traditional project management and Agile project management.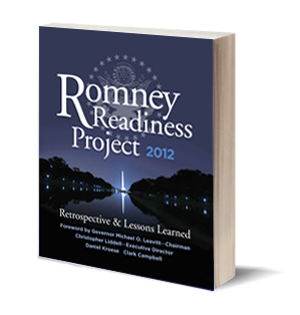 The Presidential Transition Act made it law,
the OPPM made it simple.
The actual examples of OPPMs used to help prepare a new administration to lead and govern.
See cascading Level 1, Level 2, and Level 3 displays of the Project Plan, and Performance to the Plan
"The Romney Readiness Project was carefully and systematically organized"
Roger B. Porter, PhD
IBM Professor of Business and Government
Harvard University
"Executives want the answers to two questions: Where are we today? And where will we end up? The OPPM encourages you to do just that"
Harold D. Kerzner, PhD
Senior Executive Director
International Institute for Learning
OPPMs can simply communicate the essential elements of your kitchen remodel, or the transition of the Federal government, on a single page display.