Clark & Mick Campbell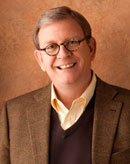 Author and Founder, OPPM International. Clark A. Campbell, Ph.D., SCPM is the award-winning author of the highly acclaimed, best-selling series, The One-Page Project ManagerTM published by John Wiley & Sons. More than 100,000 copies have been sold in seven languages.
He has advised corporations and taught university graduate students the power and simplicity of OPPMTM in the United States, Great Britain, Canada and China. Corporations include GE, Zimmer, Questar, The National Science Foundation, ARUP Labs, Medtronic and others. Universities include Utah, BYU Hawaii, Delaware, Westminster, also Tsinghua and Peking Universities in Beijing.
Clark holds a BS in Chemical Engineering, an MBA and a Ph.D. with a post-graduate credential in Advanced Project Management from Stanford University. He held planning and project management responsibilities at the headquarters of the DuPont Chemical Company. Clark joined the Westminster and University of Utah faculties, following retirement from O.C. Tanner Company, where he worked for 30 years concluding as Senior Vice President and chief project officer. Doctor Campbell previously served as Chairman of the Board of ProLung Non-Invasive Diagnostics.
Clark and his wife Meredith (violinist and recording artist) are the parents of seven children and twenty-eight grandchildren.
---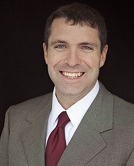 Mick Campbell, MBA PMP is co-founder and Managing Partner of OPPM International, and co-author of The NEW One-Page Project Manager. With 20 years of experience rooted in project management, innovation and technology, Mick helps individuals and organizations with leadership and communication to substantially improve project performance. Focusing on project innovation, Mick facilitates highly interactive sessions and workshops for PMI and AAPM certification requirements.
Over a thousand learners in more than 30 cities have been certified in Project Management principles by Mick.  Comments from the learners include:
"Mick is an outstanding presenter, he brings the material to life and engages the entire class.  This has been one of the best training sessions in my 28 years of business."
"Mick was an excellent facilitator.  He showed true professionalism and vast experience in the PM world and was also great at delivering the content in an interesting and upbeat manner."
"Enjoyed having Mick to lead the presentation.  In a room full of project management professionals, he obviously knew the lingo and was able to share practical experience along with his text book knowledge."
"Mick Campbell is an extremely engaging educator who exudes passion for the material while making learning fun and interesting."
With a BS from the University of Utah and MBA in Technology Management from Westminster College, he has directed project and sales responsibilities in small and large high tech companies.  With certifications in Traditional and Agile Project Management and from Cisco, Mick brings a rich portfolio of both technical and qualitative experience.
Mick and his wife Tracy (Chemical Engineer and Triathlete) are the parents of five children.