Steve Whipple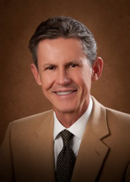 Steve Whipple, PMP has been a leader in project management for nearly 40 years. Steve has directed employee communication projects for Fortune 500 companies, including American Express, Merrill Lynch, Johnson & Johnson, Pepsi Americas, Caterpillar, BAE Systems, The Home Depot, Whirlpool, Novartis, Warner Lambert, Marriott, and others.
Internationally, Steve has been involved in the development and management of medical train-the-trainer courses in Egypt, Guatemala, Kenya, Nigeria, Peru, Thailand, and Vietnam.
Comments from learners across the US, certified in Project Management principles in courses taught by Steve include:
"Steve Whipple's enthusiasm about Project Management gave excitement to the course. His encouragement to interact with my fellow attendees allowed for great ideas to be shared."
I truly enjoyed this course form start to finish. The value to our company will be realized many times over as I employ skills and knowledge I learned in my work, projects and interactions. Thank you, Steve!"
Steve has a wonderful way of breaking down each component of PM to simple, easy, easy-to-apply examples while fostering discussion within the class. Excellent class!"
Steve did an excellent job of training and the handwritten charts and visual diagrams are priceless and exceptional. They go beyond the text material and should be incorporated."
I was very impressed with the course as it was based on real business scenarios, stuff you deal with on a daily basis. The presenter, Steve Whipple, was a great presenter, so knowledgeable---the Master. He linked everything with today's industries. Was a delight to hear. Thank you!"
This course was extremely interesting and helpful. I like the interaction, exercises, and material. The instructor was superb. [Steve Whipple] was extremely knowledgeable, but also made time fly. I would highly recommend this course to any PMs looking to brush up and sharpen their saw in Project management. It was 4 days well spent!"
With his wide-ranging international and corporate experience, Steve brings a unique understanding and broad perspective to project management.
Steve and his wife Deb (Newborn Intensive Care nurse and clinical educator) are the parents of four children and four grandchildren.